The 2-Minute Custom Faucet Video from California Faucets Puts California Cool into Made in America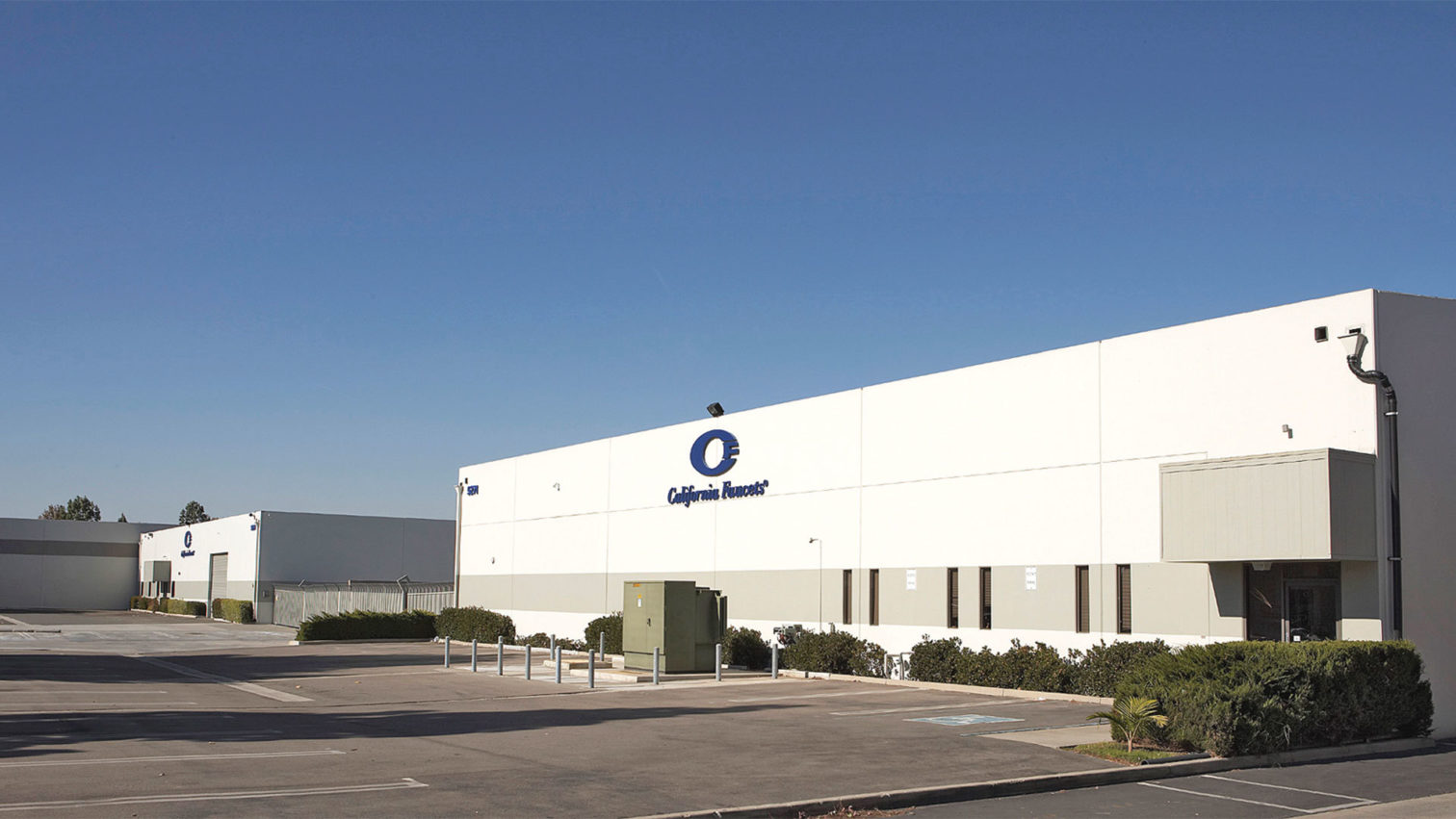 Video captures SoCal lifestyle before following the company's local employees through entire manufacturing process, from custom bath fitting assembly to finishing, in fast motion
(Huntington Beach, CA, March 13, 2014)—California Faucets presents The 2-Minute Custom Faucet, a fast-motion video that demonstrates the company's commitment to producing a handcrafted Made in CA product. The video, which fades in with a fast-paced taste of sunny Huntington Beach local color, gives designers and consumers a rare, inside glimpse at how and where it's done. Not by a mass production factory in a foreign country, but by human artisan hands within the borders of the Golden State. The footage begins inside the company's factory with the point of view of a forklift driver delivering parts, and then jets through the production process, capturing each efficient, meticulous step along the way, from sandblasting and brushing, to packaging and shipping.
"In a world where manufacturing typically means mass producing offshore, California Faucets is proud to keep jobs stateside," says Noah Taft, senior vice president of marketing and sales. "We've always valued custom craftsmanship, and worked to avoid outsourcing whenever possible. We proudly design, engineer, finish, and assemble all of our products right here in our Huntington Beach, California facility."
The entertaining two-minute video whisks the viewer on a vicarious journey with the company's associates along every step in the process of creating custom, built-to-order faucets. To relay the custom manufacturing process centering on American labor, the video highlights local artisans crafting faucets by hand at superhuman speed.
"American labor is still alive and growing at California Faucets," says Taft. We employ more American labor per faucet produced than most any other faucet manufacturer, and we're exceptionally proud to carry the Made in California designation."
California Faucets Made in CA custom bath fittings are offered in a wide selection of designs that can be mixed and matched. Any spout can be paired with any handle of a different style in any of the more than 30 designer finishes for true customization and flexibility.

About California Faucets
At California Faucets we believe in artisan hands, not mass production. Since 1988, our factory in Huntington Beach has manufactured handcrafted bath products available in more than 30 artisan finishes that can be easily customized or purchased exactly as shown in our catalog. We proudly provide the latest in bath and shower technology with innovations such as StyleDrain®, StyleTherm®, and ZeroDrain®. These groundbreaking innovations turn utilitarian products into beautiful design statements and are the heart of our ever-evolving line of bath faucets, shower fittings, luxury drains, and accessories. We've also applied the same handcrafted quality and custom options to a full line of kitchen faucets. Our Kitchen Collection combines Italian design with California craftsmanship and offers a full range of matching accessories for a thoroughly coordinated look. For more information about California Faucets call 800-822-8855 or visit www.calfaucets.com.
###