Introducing StyleDrain Tile™ from California Faucets—The Best Shower Drain You'll Never See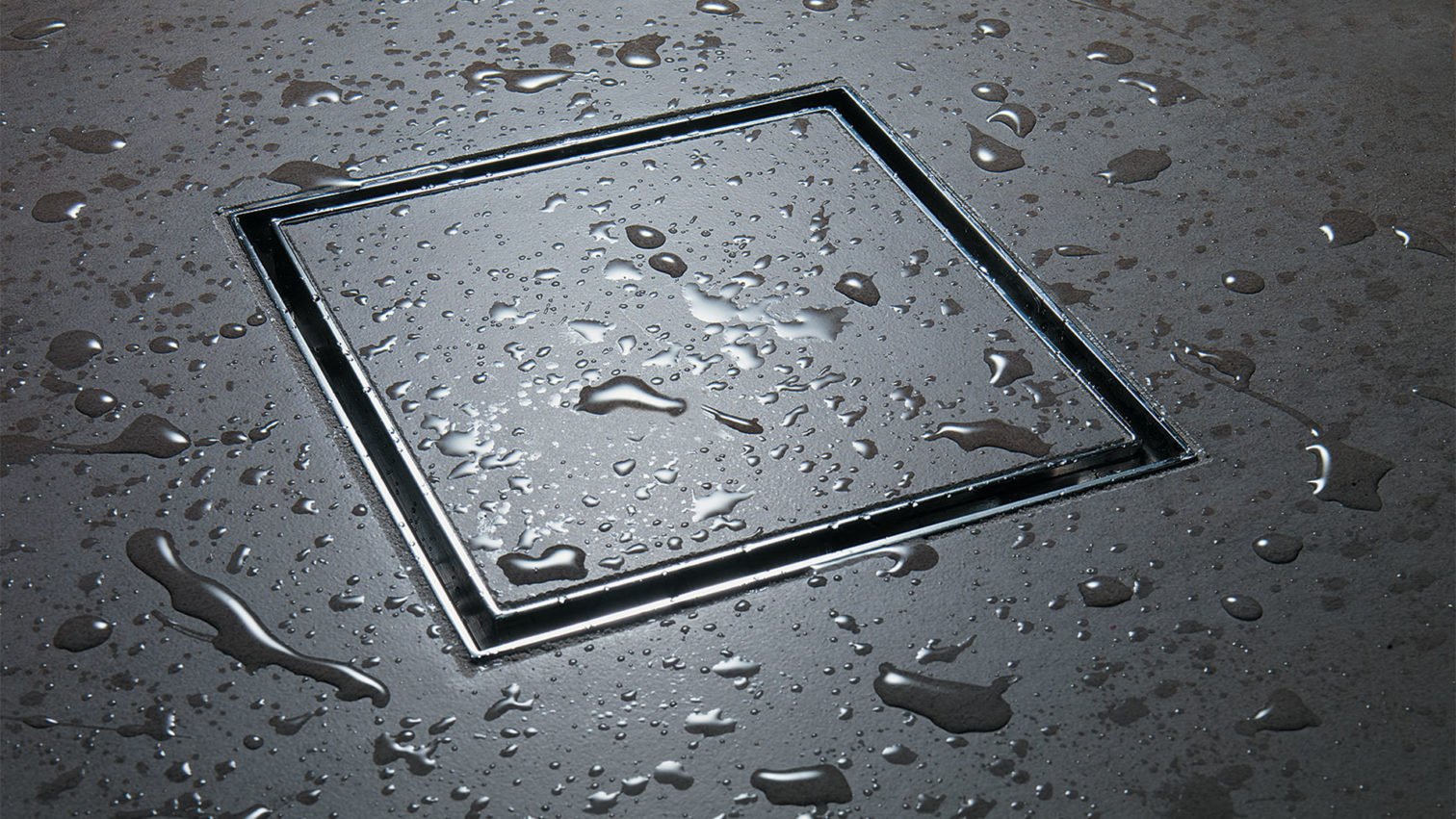 The innovative shower drain allows for the inlay of any tile or stone for a seamless integration with the floor
(HUNTINGTON BEACH, CA, NOVEMBER 1, 2012)—California Faucets, makers of award-winning StyleDrain®, introduces the ultimate in shower décor––StyleDrain Tile™. The latest version of the industry's first truly decorative shower drain allows for the inlay of any tile or stone to match surrounding flooring, thus creating the illusion of water disappearing into the floor. StyleDrain Tile displays a clean, minimalist appearance that harmoniously blends in with any tiled, decorative shower environment.
The barely detectable, all-brass tile frame is uniquely available in multiple decorative finishes, which subtly accent the periphery of any tile or stone. Artisan tile frame finishes include Polished Chrome, Polished Brass (PVD), Polished Nickel (PVD), Stainless Satin Nickel (PVD), and Blackened (PVD). According to Noah Taft, senior vice president of marketing and sales for California Faucets, the company originally created the decorative shower drain category after recognizing the need within the industry to offer consumers an alternative to cheap, flimsy drains for their decorative baths. "Installing a utilitarian drain with visible screws in a luxury shower is like pairing combat boots with a beautiful evening gown," says Taft. "The original StyleDrain offers beautiful grids, but StyleDrain Tile is the latest in the evolution. It's as if there's no drain at all." Suggested uses for StyleDrain Tile include any shower environment, wet room, patio, and atrium.
Adaptable to most mainstream drain bodies, installation of StyleDrain Tile is easy, and it is compatible with all waterproofing methods. StyleDrain Tile drains up to ten gallons of water per minute, while it creates a smooth, foot-friendly surface with no sharp edges. As with all California Faucets products, StyleDrain Tile proudly carries the Made in CA designation.
The inner frame of the drain, which holds the tile inlay provided by the designer or consumer, measures 5-5/32 square inches. The outer frame measures 5-15/16 square inches. The square shape of the StyleDrain Tile frame makes for easier tile installation, and reduces its cost, compared with traditional round drains. Price range is from $397 to $589, depending on tile frame finish.


About California Faucets
At California Faucets we believe in artisan hands, not mass production. Since 1988, our factory in Huntington Beach has manufactured handcrafted bath products available in more than 30 artisan finishes that can be easily customized or purchased exactly as shown in our catalog. We proudly provide the latest in bath and shower technology with innovations such as StyleDrain®, StyleTherm®, and ZeroDrain®. These groundbreaking innovations turn utilitarian products into beautiful design statements and are the heart of our ever-evolving line of bath faucets, shower fittings, luxury drains, and accessories. We've also applied the same handcrafted quality and custom options to a full line of kitchen faucets. Our Kitchen Collection combines Italian design with California craftsmanship and offers a full range of matching accessories for a thoroughly coordinated look.


# # #