Chrome Finishes
Whether polished or satin, durable chrome is a favorite choice for any design aesthetic.
Polished Chrome
Satin Chrome
PVD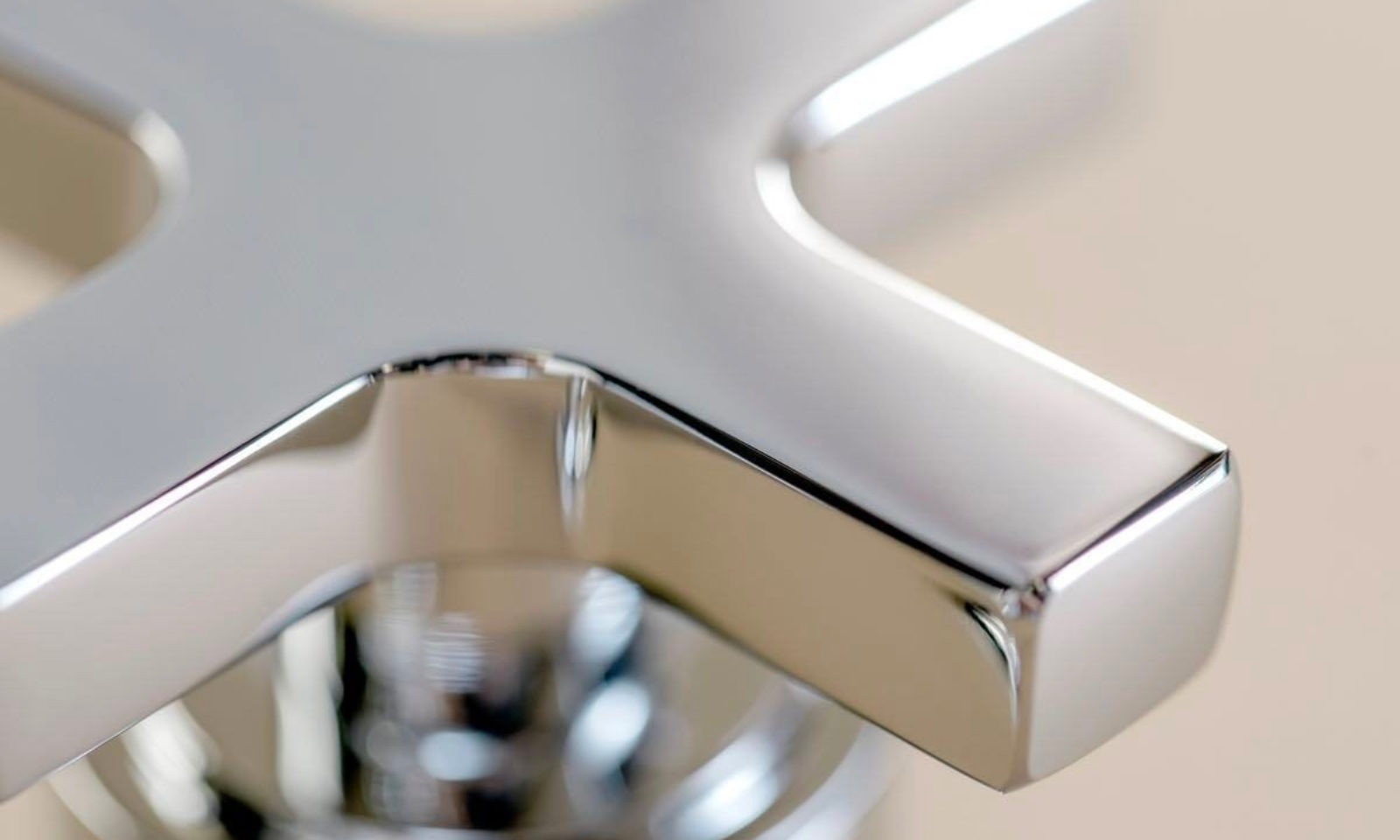 What is a Chrome Finish?
Polished Chrome is a highly reflective finish. It is very durable, low-maintenance and easy-to-clean. Polished Chrome is easy to match with accessories and other fittings within California Faucets' product line and other kitchen and bath brands.
How is a Chrome Finish made?
To create a chrome finish, a layer of nickel is applied then chrome through an electroplating process. First, brass parts are polished to a mirror finish or brushed to create a striation effect (for satin chrome). Then, the parts are placed on a conductive rack to begin a multi-stage operation. Parts are moved through multiple liquid tanks to be cleaned, nickel-plated and chrome plated. Parts are rinsed and cleaned between each of the liquid tanks. During the electroplating process, an electrical current is passed between the brass part and an anode while immersed in an electrolyte bath. The flow of electricity between the part and the anode deposits a layer of metallic atoms on the part.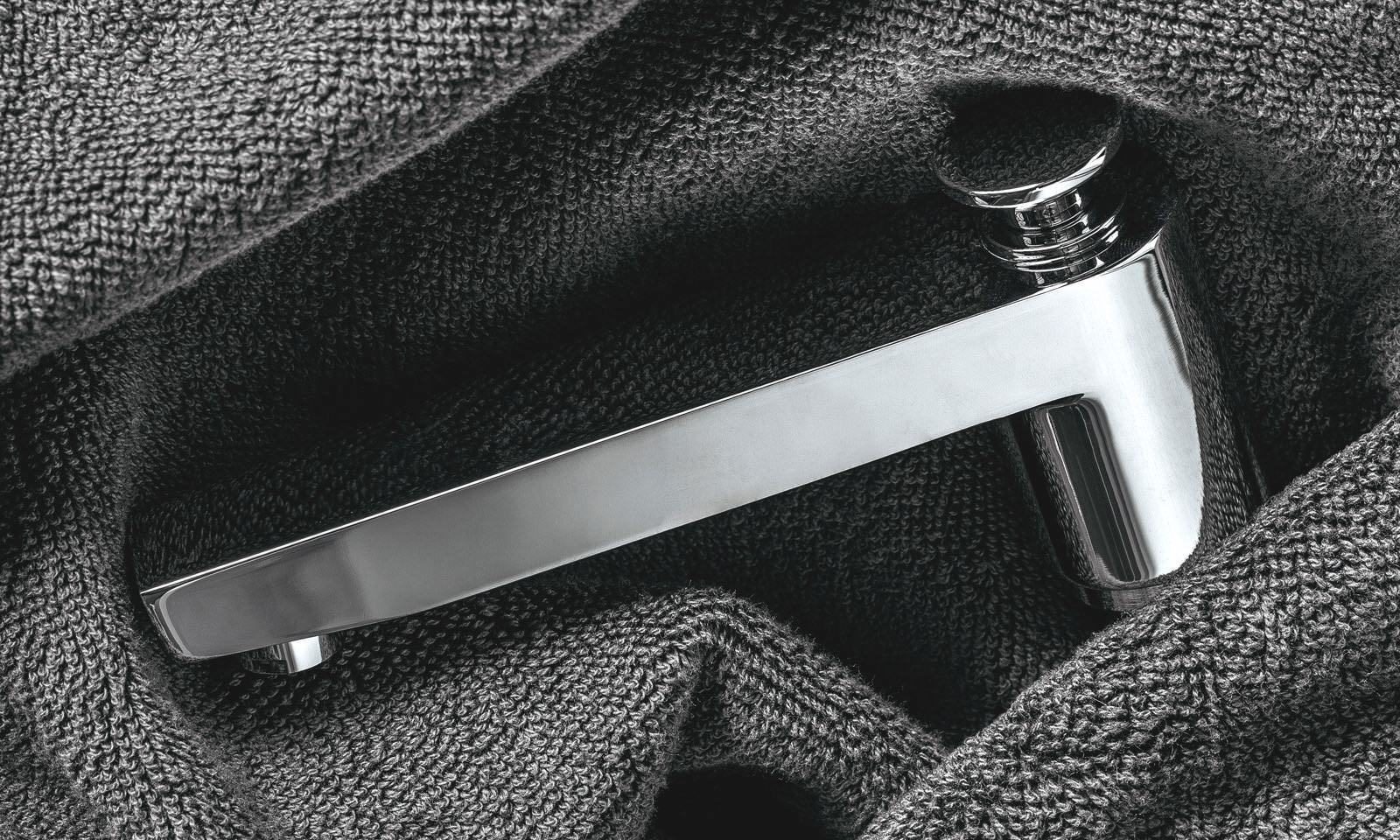 Chrome Finish Care
Finish care for Chrome is very easy. Simply wipe dry after each use with a soft dry cloth to prevent water-spotting and mineral build-up. We recommend cleaning regularly with a polish such as Faucet Brite*, which contains both gentle cleansers and a fine wax coating. Alternatively, clean with mild soap and water, then apply a quality car wax or floor paste wax.
Learn more